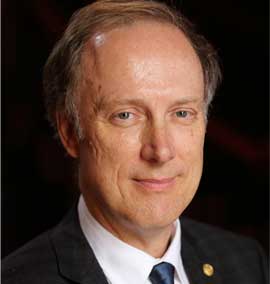 WELCOME FROM OUR CHAIRMAN
The International Society of Cardiovascular Disease Epidemiology and Prevention (ISCEP)
Welcome to the website of the International Society of Cardiovascular Disease Epidemiology and Prevention (ISCEP). ISCEP was created in 1966 with a mission to increase the capacity and supportfor epidemiological and prevention research to combat cardiovascular diseases worldwide.
Over its more than 50 years of existence ISCEP has been at the forefront of the fight against CVD. It has held over 50 annual Ten-Day Seminars on Cardiovascular Epidemiology and Prevention providing introductory and advanced training in CVD epidemiology and prevention to close to 2000 fellows from over 100 countries. Held in a different country each year, these seminars have trained physicians and scientists, many ofwhom have become national and international leaders in the field and who have led some of the most important research and prevention efforts in CVD epidemiology and prevention over the past several decades.
ISCEP also organized six International Conferences on Preventive Cardiology in 1985 (Moscow), 1989 (Washington), 1993 (Oslo), 1997 (Montreal), 2001 (Osaka), 2005 and (Iguazu Falls, Brazil)that brought together several thousand investigators, health practitionersand policy makers to discuss research advances, prevention initiativesand policy making to address the CVD epidemic.Together the Teaching Seminars and the International Conferences supported the development of expertise and skills and the creation of research projects that made significant contributionsto the decrease in CVD observed over the past several years in many parts of the world.
However, much work remains to be done. CVD is a major burden in populations from low- and middle-income countries and it is far from eliminated in high-income countries; important inequities in CVD risk exist between rich and poor individuals all over the world;we are in a midst of an obesity epidemic that could lead to a resurgence of CVD world-wide; too many children take up behaviors that will put them at risk for CVD in the long term andaccess to primary, secondary and tertiary prevention is unequally distributed both between and within countries. All these challenges will require the training of young investigators with strong epidemiological skills and the creation of networks of researchers and practitioners to fight CVD on a global and local basis. ISCEP is taking on these challenges and we invite you to join us by becoming a member and contributing to our work and initiatives. Sincerely,
Gilles Paradis, MD
Chair, ISCEP